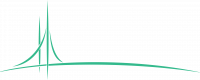 When you consider divorce, or if you know someone who is contemplating divorce, one of the biggest realities for those in the divorce process is uncertainty about how to proceed. Get the assistance of Brenda Bridges, a CDFA®, Mediator and Certified Divorce Coach® to figure out your next best step.
Offices
2601 Broad Street Suite 3
Chattanooga, TN 37408
Get Help Here
PLEASE FILL OUT OUR FORM BELOW WITH ANY QUESTIONS.